But what was funnier was how this website, Ace Showbiz, described the fight.  
Reportedly, the "brawl with a bunch of hobos" took place "after midnight" in "a dangerous neighborhood" in downtown LA. "It was the hardest I've ever been hit in my life," Efron revealed. TUFF!
According to the site, the scuffle started when Efron, while waiting for his car to be towed because he ran out of gas (dumb), threw a glass bottle out the window (and dumber). It shattered "near a group of transients," and the group of men (probably correctly) believed the drunk Efron was aiming the bottle at them.
O, Zac, what happened?? You were once a young athlete brave enough to reject the popular clique in the hopes of winning over queen of the nerd clique Gabriella! You proved that kids can do sportz AND theatre! You proved that the hierarchy of junior high can be leveled for YUNG LOVE!
We choose to remember you as that guy, Troy Bolton: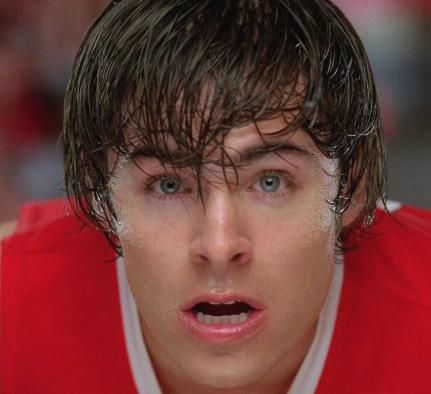 Good luck with your trial bae.